Regular price
Sale price
$1.00 USD
Unit price
per
Sale
Sold out
Custom-made, sharpened, pronged needles for doll rerooting tools. Our needles have both prongs sharpened so that they glide easily into your doll's head and also help reduce the risk of scalp splits.

View full details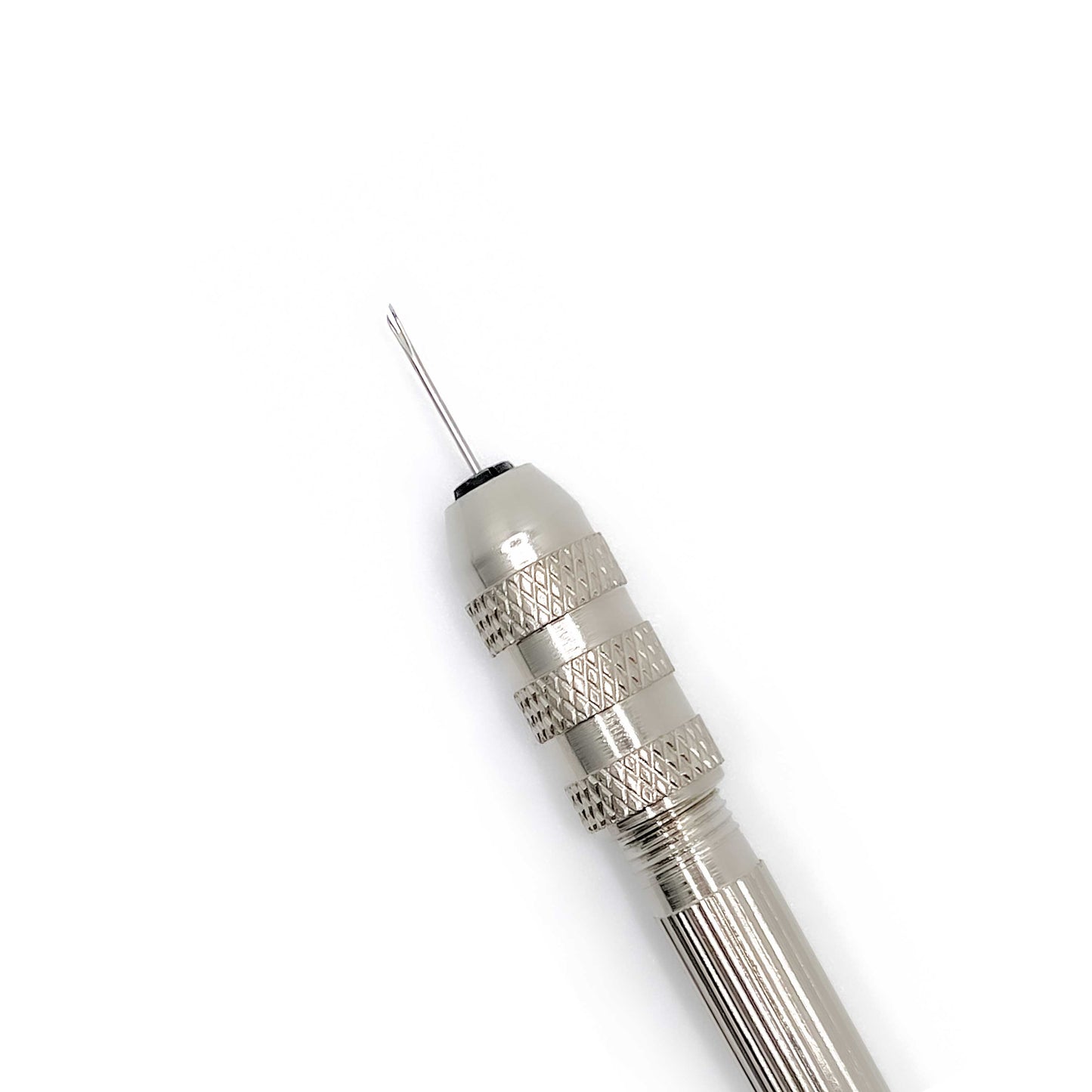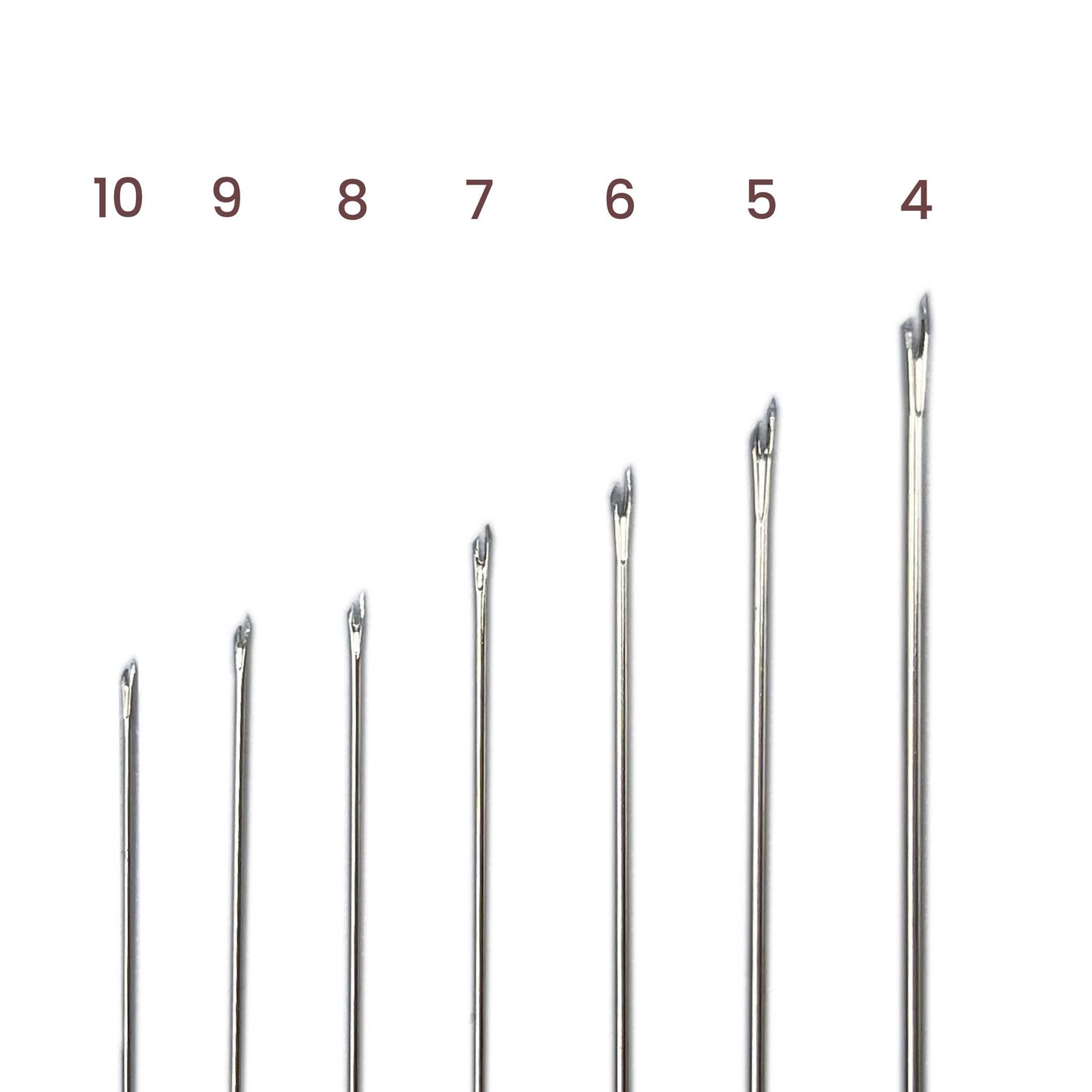 Collapsible content
Usage and Care

Use smaller plugs of hair while rerooting. Too much hair can cause the needle to bend or break.
Avoid scalp splits by rerooting with multiple smaller plugs of hair in one hole rather than using a bigger needle with a large plug of hair.
Avoid needle breakage by keeping the length of the needle around 1/2 inch.
If the needle keeps slipping in the reroot tool, try wiping the needle and collet with rubbing alcohol or acetone to remove any residual grease or oil that may cause it to slip
Needle Size Guide

These are our suggested rerooting needle sizes for most common dolls. The smaller the needle, the more likely it can bend or break, while the larger the needle, the higher the risk of splitting the doll's scalp. The goal is to use the smallest size rerooting needle that's appropriate for your project and if it breaks once in a while, then that's ok. But if your needle is breaking too often, then you may want to consider going with a larger size. 

| | |
| --- | --- |
| Needle Size | Suggested Doll |
| 4 | Very large dolls with thicker heads, 28" and above such as My Size Barbie. For rerooting curls and braids |
| 5, 6 | LOL OMG, Rainbow High, dolls 14" and above |
| 7 | My Little Pony, Silkstone Barbies, Monster High, Poppy Parker, Fashion Royalty, Gene, Tonner, and similar dolls with firm heads |
| 8 | Regular size Barbie dolls, and similar dolls with soft heads |
| 9, 10 | For very fine rerooting such as hairlines or eyelashes. Can also be used on Reborn Dolls |
With Dollyhair's reroot tool and rerooting needles, and you will see the difference
Our rerooting needles have both prongs nicely sharpened, which means needles go into your doll's head easily, are less likely to cause your doll's head to split, and will last much longer. Reroot tool needles sold elsewhere are not sharpened, thereby making the needles less able to get inserted into a doll's head without breaking, and thereby making it much more likely that you're going to end up splitting your doll's scalp.