Regular price
Sale price
$4.00 USD
Unit price
per
Sale
Sold out
Printed instructions on how to dye doll hair.
Share
View full details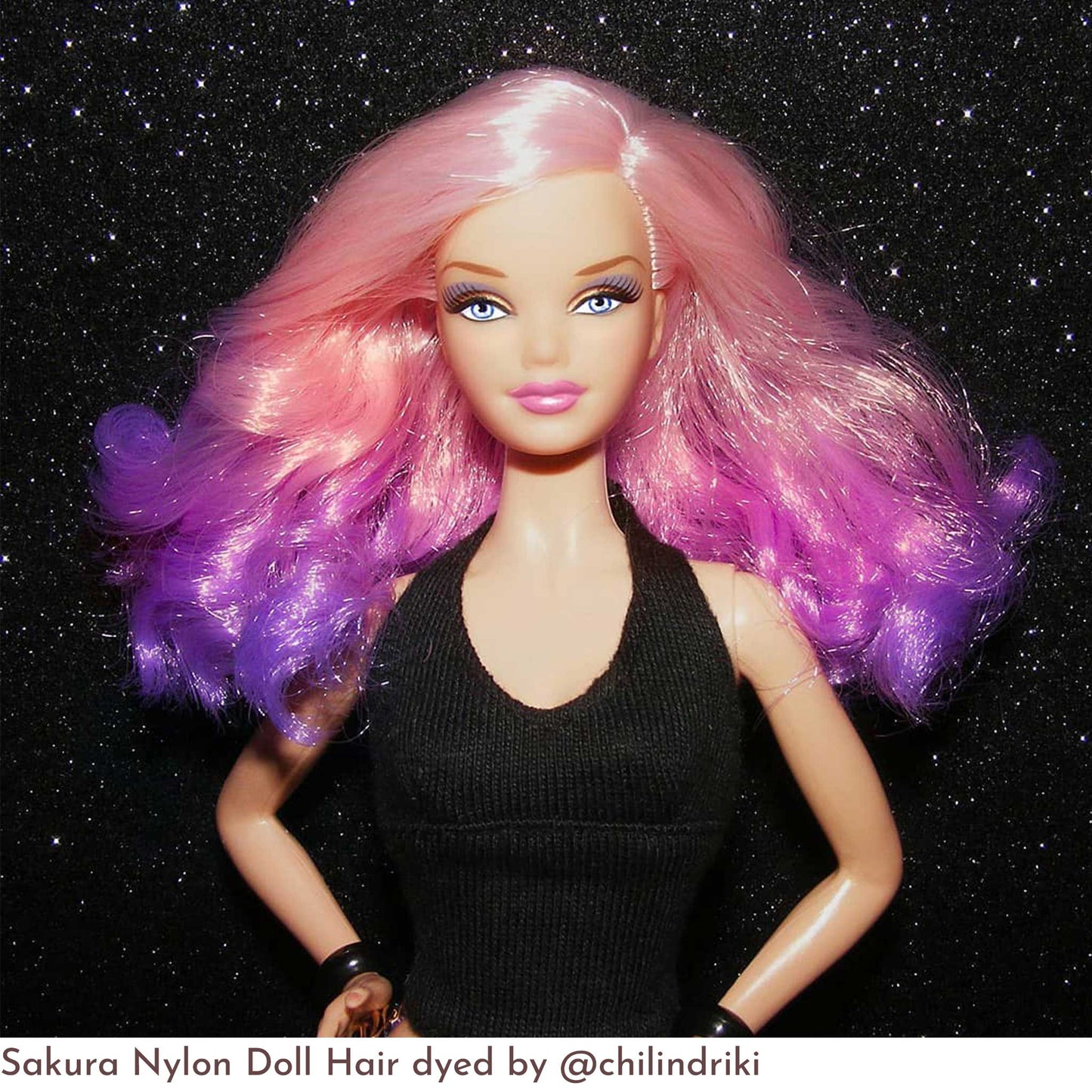 Yes, doll hair can be dyed!
Saran Doll Hair can be dyed using acrylic paint. If you'd like to purchase the instructions on how to do this, please order them at the bottom of this page.
Similarly, Nylon Doll Hair can be dyed with fabric dye, like RIT. The aforementioned instructions can be used with fabric dye in place of acrylic paint, so if you'd like to dye your nylon hair with fabric dye, please refer to the instructions as well. The fabric dye can be used hot or room temperature, depending on how strongly you want it to take.
It may also be possible to dye Saran Hair with fabric dye, and it may be possible to dye Nylon Hair with acrylic paint but we haven't tried this yet!
Nylon Hair takes fabric dye extremely well, and lots of great effects can be produced.
If you're going to use acrylic paint as dye, please either make sure you purchase the instructions, or make sure that you dilute it with a lot of water. The effect you're going for here is dyed hair, not painted hair ;)
As for mohair, it can be dyed with fabric dye or human hair dye, since it is real hair, even though it's not human! But being real animal hair, it is keratin based and will therefore take permanent or semi-permanent human hair dye, including any of the major permanent hair color brands you see on your grocery store or beauty supply store shelves, and including semi-permanent dyes like Manic Panic, if you're going for a wilder look.