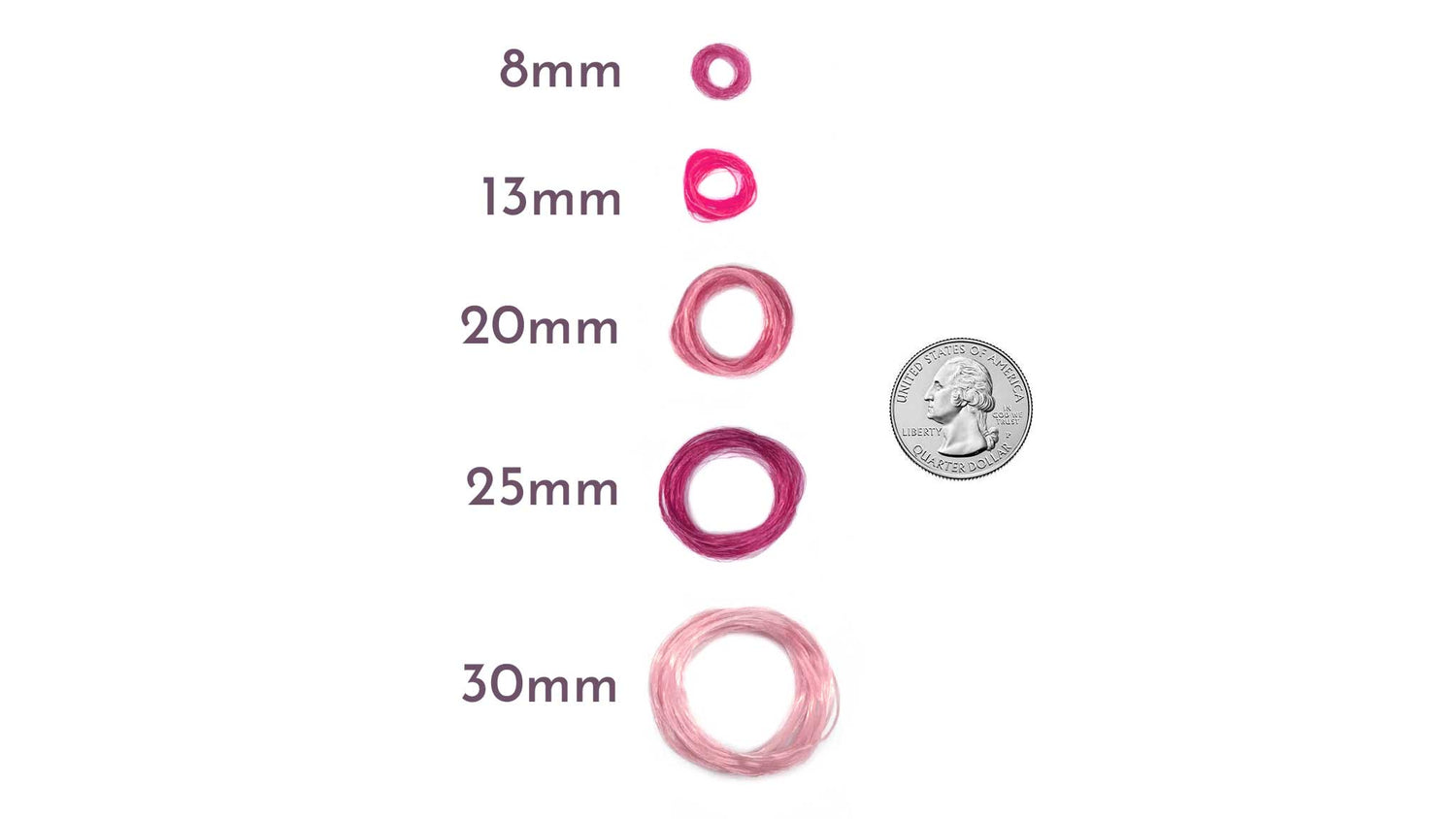 Curly Saran™ Doll Hair
Dollyhair proudly carries hard-to-find Curly Saran™ Doll Hair! Curly Saran™ Doll Hair has not been in production for several decades, making them an exceptionally rare find! Enjoy the ease of rerooting your dolls with Curly Saran™ Doll Hair and making a truly one of a kind creation! We offer Curly Saran™ Doll Hair in a variety of colors and curl sizes ranging from 3mm to 25mm.
Each bag contains enough Curly Saran™ to root mid length hair on one regular size 12 inch doll with a head circumference of 4-5 inches. The curls come in one continuous strand that is coiled, so you will need to cut the strands to suit the length that you need.
Note: Not every color is available in every curl size.
Due to the many variations in monitors and browsers, the color of products may appear different on different monitors. We have made every effort to accurately display the colors and images of the products that appear on the website, but cannot guarantee that what you see is an exact representation.
Dollyhair: Your Ultimate Destination for Doll Hair Replacement
If you're seeking to fix or change your doll's hair, Dollyhair has you covered! Our doll hair restoration and rerooting supplies are here to rejuvenate your doll's appearance. With a vast selection of doll hair replacement options, featuring a wide array of colors and textures, you can effortlessly give your doll a fresh, customized look. Bid farewell to damaged or lackluster doll hair, and dive into our top-quality Dollyhair supplies for doll hair repair and transformation. Find everything you need to change your doll's hair color or completely restore its original beauty. We have the best doll hair replacement and repair supplies at Dollyhair!