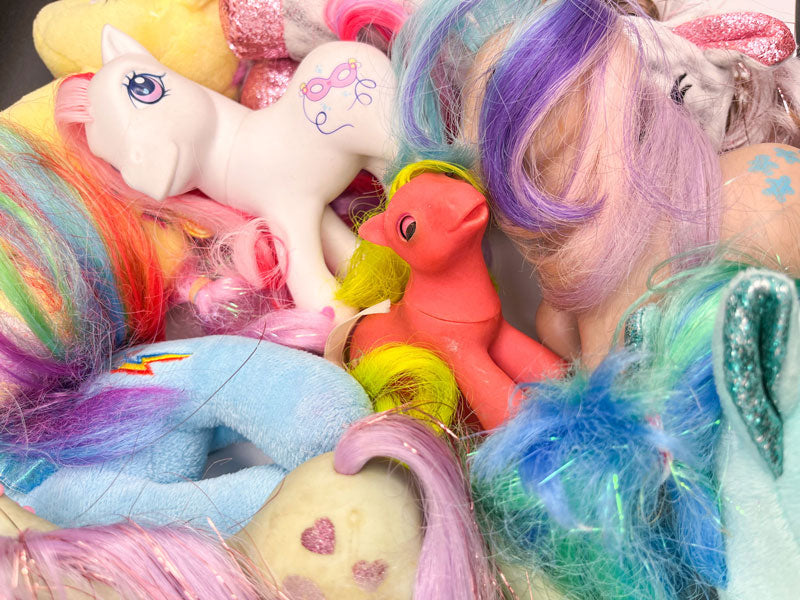 Vintage My Little Pony Hair Matches
Browse through our color matches for vintage My Little Pony hair or use the search bar above to find matches for a specific pony, generation, collection or year. If you need help matching a color, please email us a well-lit photo of the hair you would like us to suggest a match for.
My Little Pony Nylon Hair from Dollyhair
Look no further if you need high-quality Nylon Doll Hair to match your My Little Pony! At Dollyhair, we have genuine My Little Pony Nylon Doll Hair in an extensive array of colors to match generations of vintage My Little Pony hair that needs rerooting or restoration. Explore our Nylon Hair for My Little Pony and bring new life to your cherished ponies!